What to do in November, December, January, February, and March?
To get as much as possible out of your trip, you'll need to come prepared for winter more than any other time of the year. By preparing ahead, you'll be able to have maximum enjoyment during your travels. This article will help you plan your trip (though not the kind that Amsterdam is best known for – that may be an article for another time), book tickets for activities online and make sure you pack the right items. Check out my essentials packing list.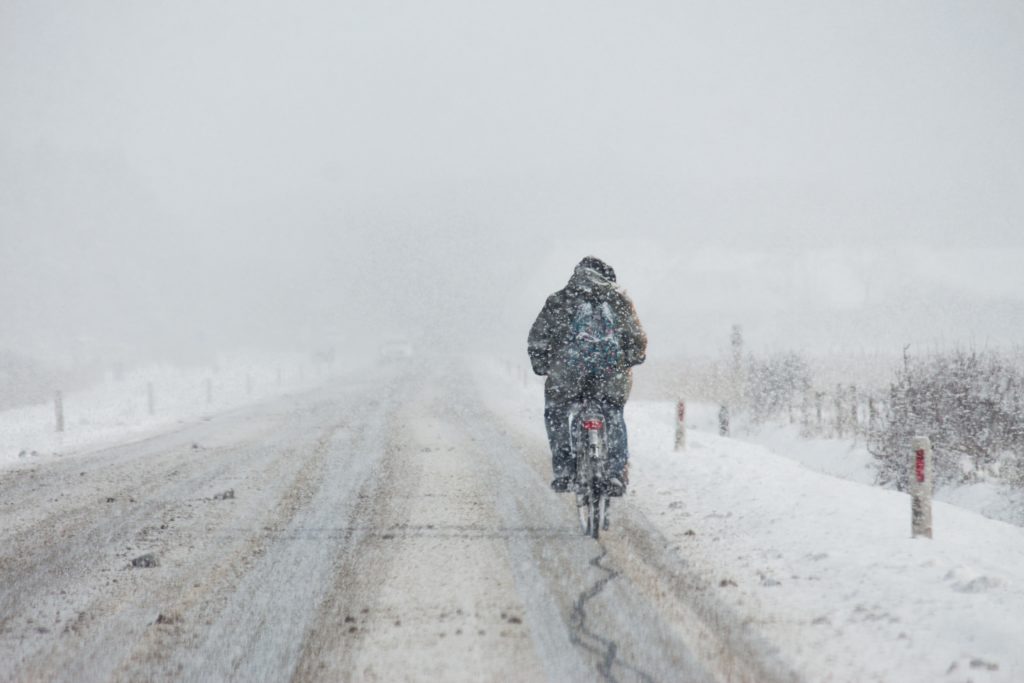 What is the best time to visit the Netherlands during winter?
The best time to visit during winter is around Christmas time. Arriving between the last two weeks of December and the first week of January would be ideal. Streets and shop windows will be decorated with Christmas lights and you should be able to find ice rinks in most city centers and some towns. If you're really lucky, the canals will be frozen and you can skate on those as well as on lakes and ponds. Ice skating on the canals in Utrecht or Amsterdam is something you're not likely to forget in your lifetime (check out the next paragraph on ice skating!).
It's more than likely that you will arrive at Amsterdam Schiphol Airport when you come to visit the Netherlands. So you may be wondering what to do in Amsterdam during the winter. I've got you covered! Although you may already know some things about the Dutch capital and what to do, the list below will provide you with some of the best things to do in Amsterdam during winter (according to this Dutch guy).
---
Good weather
Go ice skating
If you're very lucky, the canals may be frozen. Ice skating on the frozen canals is on lots of bucket lists, and for good reason. Just make sure that the ice is thick enough, at least 4 to 5 centimeters or about 2 inches. If you're unsure, you can ask any locals that are ice skating, if no locals are ice skating: don't go onto the ice. The same goes for ponds, lakes, rivers, etc., however, Ice rinks are an exception to the rule. You'll find them in most cities and in some towns. You can rent skates and, for a small fee, skate on the ice. There's an ice rink on the Museumplein in Amsterdam, the square between the Rijksmuseum, the Van Gogh Museum, and the Concertgebouw from half November until early February.
Visit the ice rink's website for more information
Get on the water
The Netherlands is surrounded by water, as a result, there are many boats. You can take a canal cruise or hop on one of the free ferries on the northern side of Amsterdam Central Station. I recommend taking the ferry to the Buiksloterweg during the day. The ferry will take you from Amsterdam Central Station straight across the IJ river in about 5 minutes where you can visit have lunch or a coffee at one of the many (actual) coffeeshops. I recommend walking a couple of minutes to the Van der Pekplein, it's surrounded by many small bars and restaurants. You could also check out the A'DAM Lookout and the Eye Film Institute and the EYE restaurant, which has a fantastic view of the city and IJ river as well. If you're on a budget, taking the ferry from Amsterdam Central Station to the NDSM Werf is great during the evening. The city lights are amazing from the river, and it's free! If you're not on a strict budget, however, taking the 4-Course Live Cooking Canal Cruise at night. It is simply amazing. If you want to take a tour, I recommend this 1,5-Hour Evening Canal Cruise.

Tip: Taking the free ferry across the IJ by night is amazing, but make sure you wear warm clothes and a scarf: it can be very cold!
Bonus tip: Book your cruise online, it's cheaper and much more convenient. Some of the canal cruises offered near Amsterdam Central Station are tourist traps, booking online ensures that you have a great experience with a reputable company.
Explore Holland!
Some great towns and cities to explore besides Amsterdam, the following is my top 3:
1. Utrecht
A short 30-minute train ride from Amsterdam Central Station. Utrecht is less crowded but has amazing canals, architecture, stores, and restaurants. Check out the 'Dom', go for lunch or dinner at the Oude Gracht (Old canal), and go shopping at Hoog Catharijne Mall, all a short walking distance from Utrecht Central Station. Make sure you check out the Ultimate Guide to Utrecht.
2. 's-Hertogenbosch
An amazing old city south of Utrecht with even fewer tourists, but lots of charm, though less than 30 minutes from Utrecht by train. Den Bosch' (as the city is usually called) central square is called the 'Markt' (Dutch for Market), surrounded by beautiful old buildings. On your way there you'll pass 'Jan de Groot' a famous confectionery selling Bossche Bollen. They're a local delicacy and people from all over the Netherlands go to this confectionery to buy them. Make sure you don't pass up on the opportunity if you want to try one of these delicious treats filled with whipped cream and glazed in chocolate, they're often completely sold out early in the afternoon. Although 's-Hertogenbosch is filled with many great restaurants and bars, for lunch or dinner I recommend checking out the 'Korte Putstraat', a little street located near the Markt, which is filled with fantastic restaurants. You may have to make a reservation, especially on weekends.
3. Breda
A small city with lots of students and old buildings (noticing a theme here?). The city has a beautiful park and lots of great bars and restaurants. It feels like a younger version of 's-Hertogenbosch, probably because the general audience in the bars is younger too. I recommend Breda over Den Bosch if you like to go out and party, in which you definitely shouldn't skip Utrecht either.
---
Bad weather
Great activities to do when the weather isn't so great, or when you don't feel like spending the day outside.
Visit a museum
It doesn't matter what the weather is like, paying a visit to one of the many great museums in Amsterdam is a great option. If you plan on exploring Amsterdam for a couple of days, purchasing the Amsterdam Travel Ticket for unlimited travel by public transport across Amsterdam is definitely not a bad idea. A three-day ticket costs less than €10 per day. You can get all the information about the unlimited travel ticket, as well as book your ticket by clicking here.
1. Rijksmuseum
The Rijksmuseum is the largest art museum in the Netherlands. It features many masterpieces by Dutch masters, such as Rembrandt, Hals, and Vermeer. If you like art, history, and/or culture, this is the one museum in Holland you should absolutely visit. It's located at the Museumplein in Amsterdam city center and highly recommended during winter in Holland.
Prices: Adults: €21. Children: Free.
More info & Tickets – There's no need to print the tickets, just show them on your phone.
How to get there: Tram lines 2, 5, 7, 10, 12. Bus lines 26, 65, 66, 170, 172, 197.
Tip: Book an unlimited travel ticket for Amsterdam's public transport here.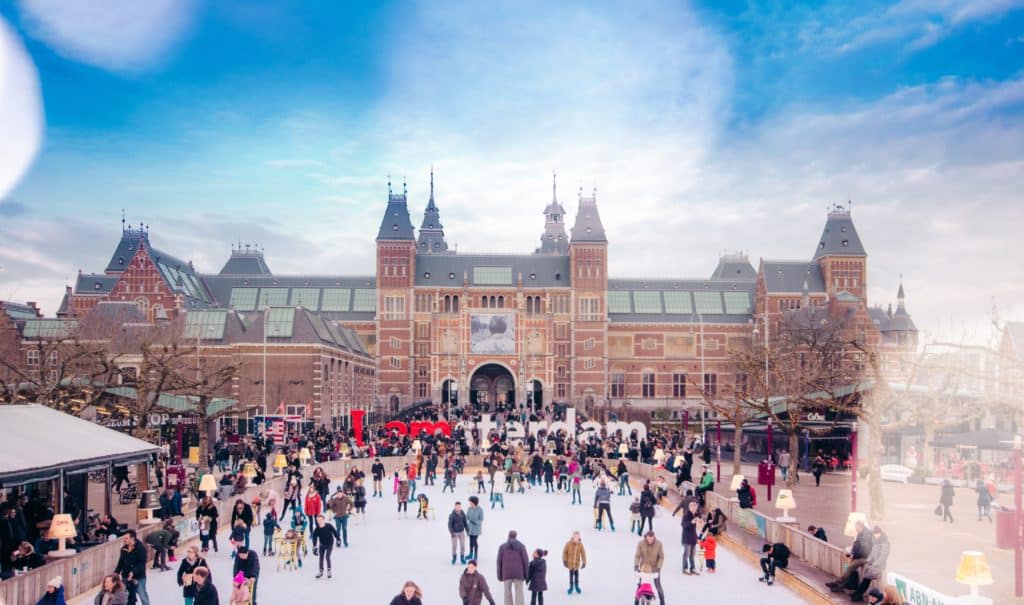 2. Van Gogh museum
Dedicated to the legacy of one of the most famous painters of all time, Vincent van Gogh. The museum features a vast collection of work by the Dutch post-impressionist. Located near the Rijksmuseum, at the Museumplein in Amsterdam city center.
Prices: Adults €19. Children: Free.
More info & Tickets – There's no need to print the tickets, just show them on your phone.
How to get there: Tram lines 2, 3, 5, 7 ,10, 12, 16, 24.
Tip: Book an unlimited travel ticket for Amsterdam's public transport here.
3. Anne Frank House
A biographical museum dedicated to Jewish wartime diarist Anne Frank and founded by her father. The family's hiding place is preserved and the House features a permanent exhibition on the life and times of Anne Frank, as well as all forms of discrimination and persecution. Exceptional and definitely worth a visit. I also recommend this fantastic 2-hour walking tour.
Prices: Adults €10,50. Children (ages 10-17): €5,50 / (ages 0-9): €0,50
More info & Tickets are available online only – There's no need to print the tickets, just show them on your phone.
How to get there: Tram lines 13, 14, 17. Bus lines 170, 172, 174.
Tip: Book an unlimited travel ticket for Amsterdam's public transport here.
4. Stedelijk museum
Museum for modern art, contemporary art, and design. A vast collection of art and design featuring artists such as Van Gogh, Appel, Pollock, and Warhol.
Prices: Adults €18,50. Children: Free. Students: €10.
More info & Tickets – There's no need to print the tickets, just show them on your phone.
How to get there: Tram lines 2, 5, 12. Bus lines 170, 172.
Tip: Book an unlimited travel ticket for Amsterdam's public transport here.
---
Go to a concert
Concertgebouw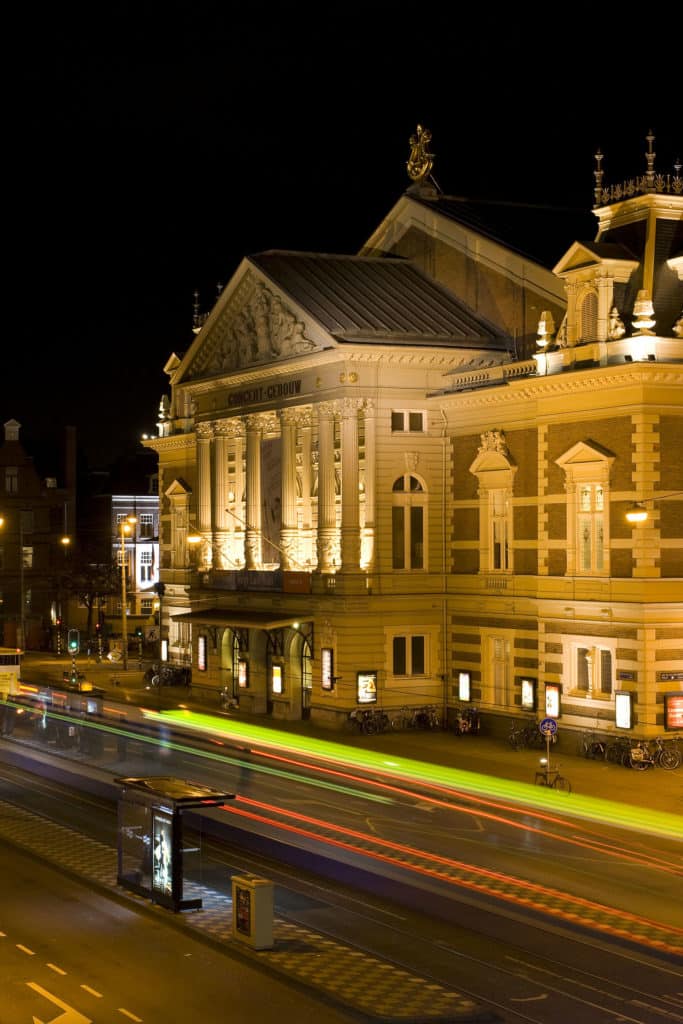 The Amsterdam Royal Concertgebouw is home to one of, if not the best, symphony orchestras: The Royal Concertgebouw Orchestra. Located across the street from the Museumplein in Amsterdam's city center, a short walking distance from Rijksmuseum, Van Gogh museum, and Stedelijk museum. Even if you're not into classical music, I cannot recommend this highly enough. Tickets start at affordable prices, with drinks included, and the ambiance, acoustic quality, and performances in the Concertgebouw are world-class. Unforgettable and an absolute must-visit. If you're unsure: check out one of the free lunchtime concerts on Wednesdays, definitely worth a visit, especially during the winter season in Holland!
More info
Prices: Free / €43,70: Tickets.
Tip: I am not a connoisseur of classical music, however, visiting a concert by the Royal Dutch Philharmonic Orchestra is highly recommended. This will likely be the best $50 you will spend in The Netherlands.
Other recommended venues
---
Relax at a Spa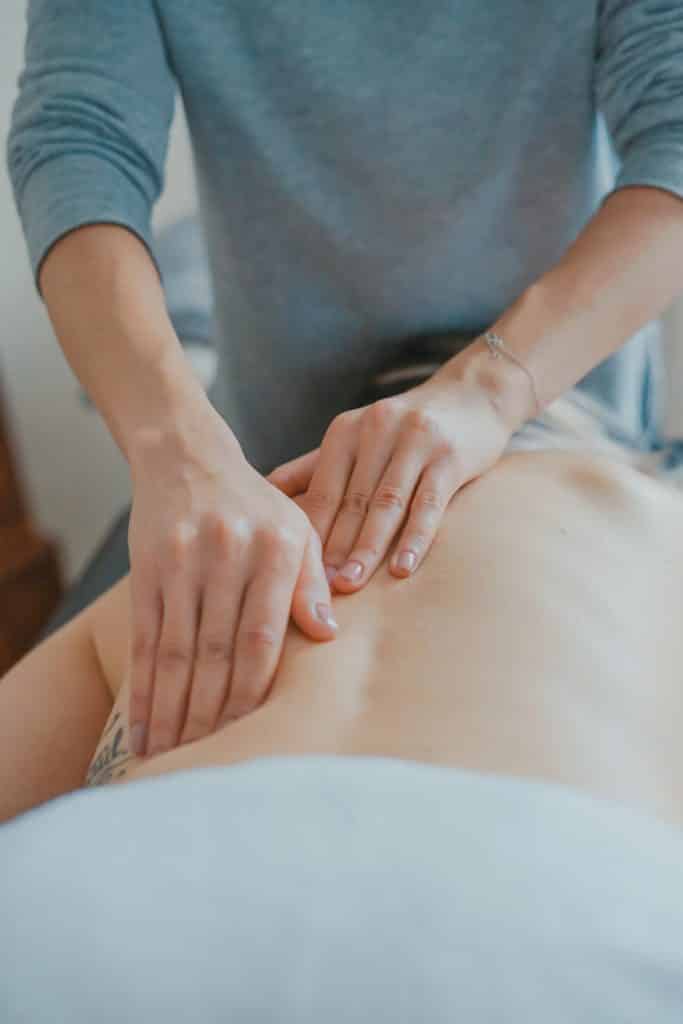 The Dutch love going to a spa (though we call them sauna), so there's an abundance of them spread around the country. So what are the best spas and saunas in the Netherlands? Some of your best options are listed below, the saunas recommended are split into two sections: inside and outside of Amsterdam.
Note that saunas are visited without swimwear, there are, however, designated 'swimwear' days (Dutch: Badkleding-dag). To find out which days are designated swimwear days, refer to the websites of the spas below. Swimwear days are different for each spa.
The Best Spas in Amsterdam
Sauna Deco
Deco is at the top of this list because it's a small, local gem that most tourists won't know about, despite its prime location at the Herengracht where it has been a local favorite for the past 40 years. Small and cozy getaway, right in the city center.
Prices: Adults €25, Students €20, Children under 12 €12,50 (not allowed after 20:00/8 PM).
Zuiver
If you're looking for a larger great spa with a lot of options, located in the southern part of Amsterdam, spa Zuiver is fantastic. The spa offers great, yet affordable package deals as well as a hotel if you'd like to stay the night. Great for winter evenings or to relax an entire day.
Prices: Adults €22,50 – €39
Guerlain Spa – Waldorf Astoria Amsterdam
A luxurious high-end spa perfect for total relaxation. The use of the sauna, steam room, and swimming pool is free for hotel guests and included with any treatments of 90 minutes or longer.
The Best Spas and Saunas in the Netherlands – Outside Amsterdam
Thermen Berendonck
This large, modern spa opened in fall 2019 and is, other than the theme, very similar to the other two above. If you like middle-eastern themed spas, this is the one you should absolutely visit. It is, in my opinion, the best spa in Holland, especially for the price. The spa is huge and has a large variety of fantastic baths and saunas. Highly recommended, and a great day of relaxation any time of the year, but especially amazing if you're visiting Holland during the colder winter months.
Prices: €21,50 – €39,50
Veluwse Bron
This large spa is located near the Veluwe national park, between the cities of Apeldoorn and Zwolle. It features a private swimming lake, saunas, restaurants, as well as indoor and outdoor pools. Prices are very affordable, depending on the day, starting around €20. I've visited this spa many times. Note that it is difficult to get to this spa with public transport. Nevertheless, I highly recommend it.
Prices: €19,50 – €37,50
Thermen Bussloo
Another spa located near the Veluwe, similar to the Veluwse Bron (listed above), but slightly higher-end and therefore with slightly higher prices. This wellness center also has a swimming lake.
Prices: €21,50 – €39,50